For the second year running I'm convening and will be chair the Conference, which will be held on Thursday July 16
th
2015 in the BMW Conference Room, Ballaghaderreen, Co. Roscommon. This year it is entitled
"Protectors of our Heritage: saving the notes of nationality, our footsteps, language and customs".
After last year's conference, which highlighted aspects of heritage that are suffering from neglect, this year we are drawing attention to the efforts of individuals or groups who are at forefront of preserving our heritage.
From a spectacular example such as Cultúrlann McAdam Ó Fiaich, the heart of Belfast's Gaeltacht quarter in Belfast, (surely it's time for Dublin to get the finger out on this one); to, (a favourite of mine), the preservation of holy wells around the country; to story-telling, a centuries-old Irish specialty. I'm especially looking forward to hearing how the local 'Lakes and Legends Tourism Group' are progressing in their drive to bring attention to the extraordinary archaeological and historical sites that are local to Ballaghaderreen itself. (Visit Lough Gara Lakes and Legends website
http://www.loughgaralakesandlegends.ie/
}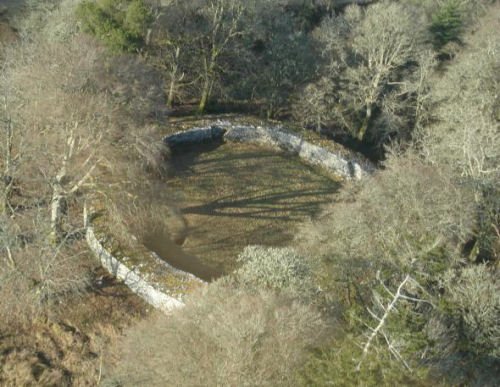 Clogher Stone Fort near Ballaghaderreen, may be 2,500 years old.
I will post more information on this later, but if you've free time in July, or you're a visitor to Ireland, this is an entertaining, informative day in the unspoilt heart of the country.